Patch Town Days – Eckley Miners Village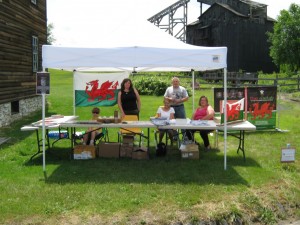 Welsh display represented among many ethnicities in Eckley, PA. The breaker in the background was used in the filming of the 1969 Molly Maguires movie starring Sean Connery and Richard Harris.
In picture:
Bryn Suda, Joy Ondea Suda, Meredith Horwatt, Chris Flynn, Joan Horwatt
Leave a Reply
You must be logged in to post a comment.