Past Events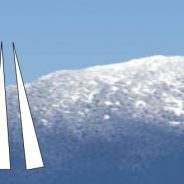 WALES – A HISTORY IN BONDAGE   Startling Discoveries… WAS A MUST SEE EVENT!! What do you say about an ancient civilization that thrives until this day but has virtually been ignored by most of the world?  Its history ignored, degraded, and mischaracterized, with the effect of biased, one-sided and plain just unrepresented assessment, from what is considered authoritative establishments; and for unjustifiable reasons? If you don't believe it, just look at the present day Union Jack of what's known as the United...
read more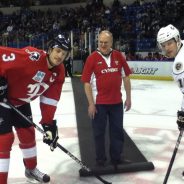 DROPPING THE FIRST PUCK…LET'S PLAY HOCKEY!!  Our first fundraiser with our team the Wilkes-Barre/Scranton Penguins.
read more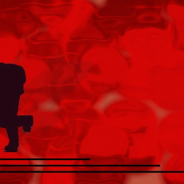 ~The first ever-held American Hockey League – Welsh Heritage event ~ March 1, 2013  The American Hockey League's Wilkes-Barre/Scranton Penguins hosted Welsh Heritage Night at the Mohegan Sun Arena at Casey Plaza on St. David's Day.   This day heralded in Wales and throughout the world, commemorates St. David's Day, held for the 6th century bishop and patron saint of Wales (known as Dewi Sant).  The game this March 1st evening featured the first ever  AHL team sponsorship of a Welsh event as best rivals the...
read more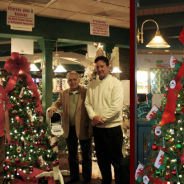 The 17th annual Parade of Trees is once again under way at Grotto Pizza, Harveys Lake, a Christmas tree competition for the benefit of various area charities.
read more