King Arthur in America — Dr. Lee Pennington
World-renowned forensic historian, author and poet, Dr. Lee Pennington, from Louisville, Kentucky, presented discoveries made of the presence of King Arthur along with his brother, Prince Madoc, in America during the mid 6th century. A host of artifacts and records were on display.
Read more about Dr. Pennington.
The presentation took place on Saturday, March 26, in the Irem Temple Country Club, Dallas, and included a buffet dinner.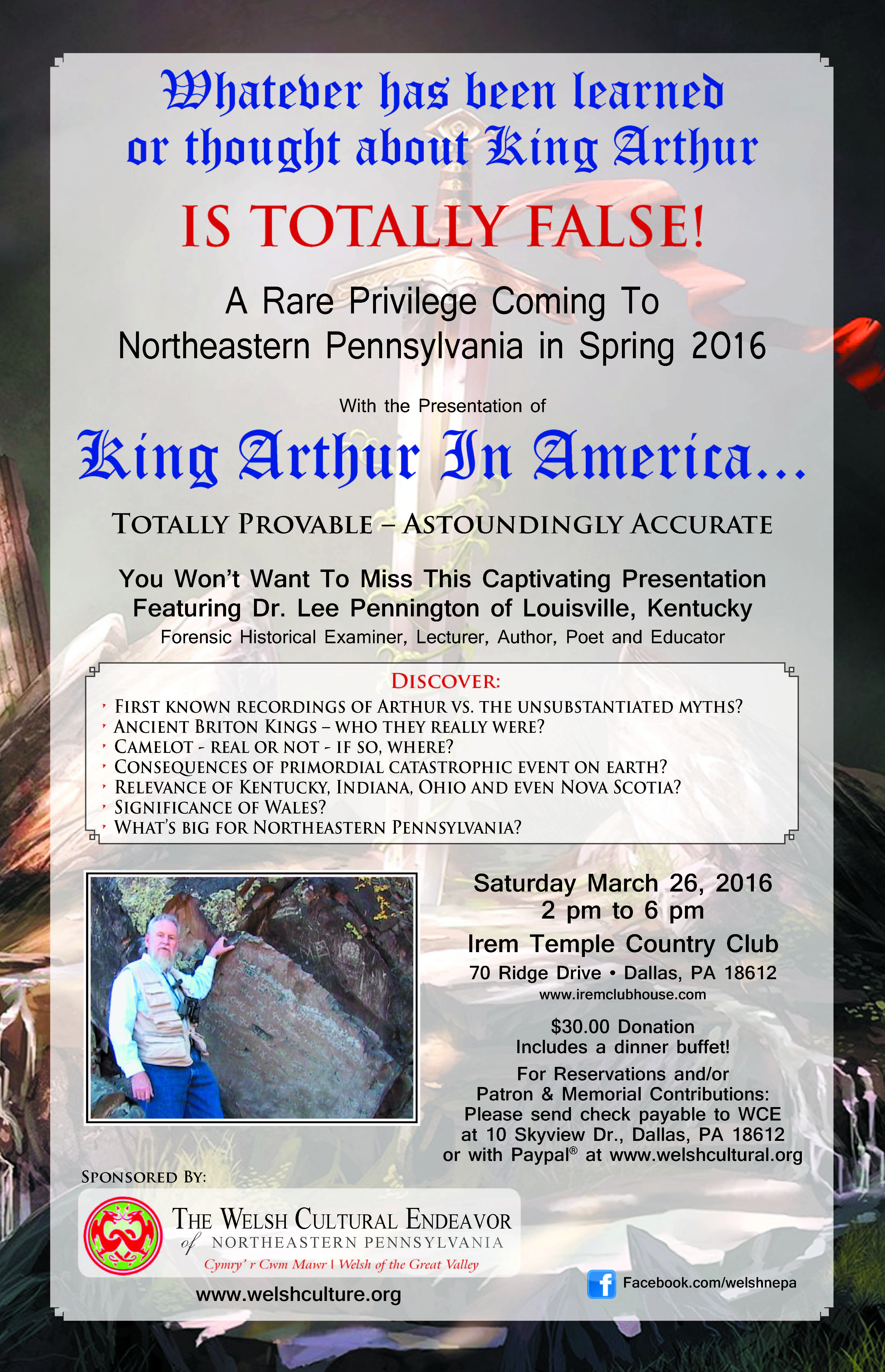 Leave a Reply
You must be logged in to post a comment.